HM White is a leading designer, manufacturer, and installer of industrial paint finishing systems
We utilize over 80 years of proven and tested research data to engineer you a meaner and leaner advanced finishing facility. We help you:
Eliminate waste
Ensure complete employee safety
Optimize resources
Plus, our trusted and established energy-savings engineers and consultants are quite frankly second to none in the manufacturing world, with a proven track record to show savings payback in typically less than two years.
Our mission is to provide you, our customer, a project of highest quality, in a safe manner, with 100% on-time delivery. Our accurate scheduling and experience in project management has enabled us to achieve an impeccable reputation for repeated adherence to our Mission Statement.
24/7 Access to Owner/Operators Dedicated to Keeping Your Job on Time and Budget
Many companies like yours have quickly discovered that our surface finishing systems guarantee a smoother operation, less wear and tear on equipment, and a much more efficient operation that saves you thousands of dollars for years to come.
Check out our Case Studies for a sampling of our projects.
Our systems typically include design, fabrication, and installation of:
Clean tunnels
Curing ovens
CUSTOM wet and dry booths
Dust / mist collectors
Pre-treatment/washers
Process ventilation
Whether you're starting from scratch with new construction or retro-fitting to your current space, we can act as general contractors for complete turnkey systems which include electrical, piping, structural and other components.
Pre-Treatment Washers
Our stainless steel washers are designed to provide an exceptionally clean and prepared manufactured part, ready to proceed to the clean tunnel before taking a flawless application of either liquid paint or powder-coat. A critical step in the advanced finishing process, our pre-treatment washers are expertly designed and fabricated, with exact weldments to ensure its durability, ease of maintenance, and "like new" appearance for many years to come.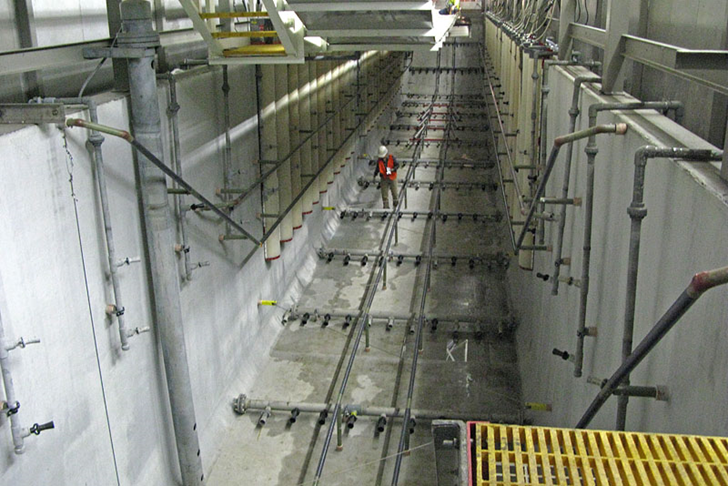 Curing Ovens
Our fully programmable, temperature controlled, customized forced air curing ovens are created with your specific product and process needs in mind. Depending on your product, curing ovens may include multiple zones, heat exchangers, and are all capable of managing multiple temperature profile stages of the curing process automatically.
Just one easy phone call to (313) 531-8477 gets the discovery process started